O'Reilly Media has been moving to a new publishing platform that's making things much easier for everyone I think. Mastering Perl, Second Edition is my first experience with this.
Besides moving from Subversion to Git (yay!), my intermediate draft sources are available in real time through O'Reilly Atlas. You can read what I've got so far for free, sponsored by OSCON. Mostly what you'll see there right now is the first edition since I've been slow to move over what I was doing in the old process to the new process.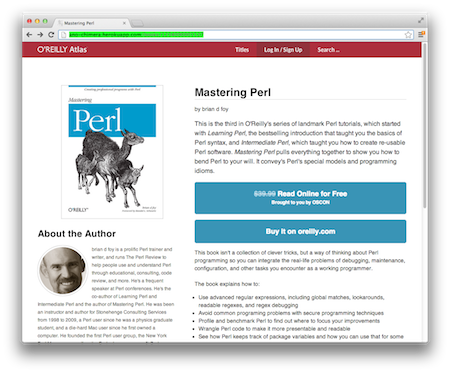 This is your chance to influence what happens in the second edition. The structure and topics mostly stay the same, but everything will be updated.